Curse Retrospective with Brian Bình and Michael Addison
10 months ago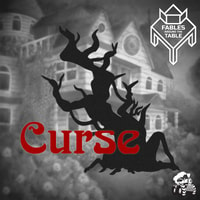 In this special retrospective episode, chronicler Fiona L.F. Kelly and producer Tom Goldthwait talk about The Curse of the House of Rookwood RPG system with game designers Brian Bính and Michael Addison.
Check out the Kickstarter for Jiangshi: Blood in the Banquet Hall that we discussed in the episode.
Shout out to Morrighan Corbel who did the cover art for Curse of the House of Rookwood and also Megan Bennett-Burks who did the book's layout!
And check more from Nerdy Pup Games at their website nerdypupgames.com!