SHE: Psalm 2: All Manner of Fly
11 months ago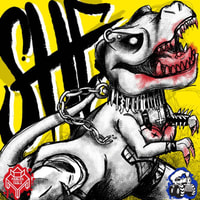 After completing their bounty, Torben, Nathair, and Jotna prepare to head north to the frozen kingdom of Kergüs Join Josh, Annaliese, Garrett, and GM Chelsea as continue their Mörk Borg campaign!
Mörk Borg is written by Pelle Nilsson and published by Free League Publishing.
Find more at projectderailed.com. Join in the conversation on discord! And if you like our work and would like to support us, join our patreon or rep our merch.