Candlelight: Episode 1: Cross Pollination
4 months ago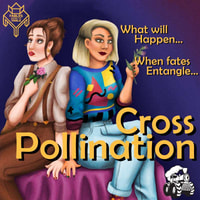 In this episode of Candlelight, the girls play Tension: A queer cat and mouse game of romance. Fiona LF Kelly plays true-crime podcaster Adrienne, Kaitlyn Camp plays floral serial killer Frankie, and Chelsea plays everyone else! What will happen when the fates of a killer and investigator are entwined?
Tension is written by Adira Slattery.
Find more at projectderailed.com. Join in the conversation on discord! And if you like our work and would like to support us, join our patreon or rep our merch.